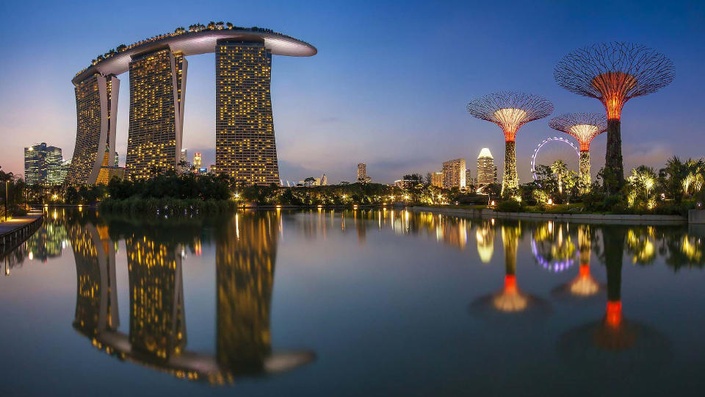 P-DTR® Foundations - Module 1 - Singapore
Singapore, May 23-26, 2019
Join us for a thorough Introduction to the amazing therapeutic world of P-DTR®.
The P-DTR Foundations Series provides students with the most comprehensive and practical functional neurology education available anywhere in the world.
The series is delivered over the course of four modules, each consisting of online preparatory study and three days of in-person training.
At the conclusion of the series, students will have an unparalleled skill set applicable to successfully treating over 90% of the neurological dysfunction commonly seen in the population.

Watch As We Make An Accurate Chiropractic Adjustment Ineffective - In (Literally) Seconds.
And Then Fix It Again (In Seconds)... This Is The Power Of P-DTR®.
Once You Understand Neurology Like This,
Treatment Becomes Easy.
P-DTR® Is The Practical Application Of Theoretical Neurology.
Like most other health professionals - you're taught anatomy, physiology and biomechanics.
Part of learning anatomy is being "exposed" to neuroscience, but from our experience, no student has ever come to us understanding HOW it works.
It's all very well knowing the "names" of structures... that's great, however, what does this mean in real life clinical situations?
It means NOTHING.
Most therapeutic modalities address only the hardware of the body, neglecting the fact that most of the pain and dysfunction we experience is often actually a problem with the software of our nervous system.
P-DTR® provides access to the software coding of the human nervous system, allowing you to quickly identify and resolve the root causes of pain and dysfunction throughout the entire body.
Knowing Anatomy Is Useless, Unless You Understand WHY
P-DTR® teaches you exactly how to assess someone, in a systematic way to arrive at an accurate conclusion of not only the RECEPTORS that are dysfunctional, but also the neurological TRACTS involved and how they RELATE to each other.
We show you the fastest way "in" to the nervous system, to allow you to literally laser focus on solving the problem at hand, in the shortest time possible.
Once you can identify the receptors and tracts involved, you can give the brain "input" and TEST to see the outcome - after which you can affect the input, and get a different outcome.
It's like programming software.
It's the software that drives the system!
Stimulate Receptors: Quickly find the appropriate receptors that are causing dysfunction in the system.
Elicit Responses: Test the receptors, using methods of stimulation to see if that receptor has priority or not.
Know The Hierarchy Of The Nervous System: Figure out what other receptors might be related to each other in that dysfunction.
Understand Neurological Tract Relationships: Stimulate related receptors, to give a definite response in that dysfunction.
Fix Complex Problems: Find which receptors PAIR, and apply our protocol to RESET the brain's need to create the compensatory relationship.
COUPON CODE for First Ten Students Only: SINGMOD1 (expires 1 month before course begins)
It's Only When You "Tap Into" The Nervous System, That You Can Fully Uncover The Reasons For Your Patients Complaint(s)
You just have to KNOW what to do - only P-DTR® can show you...
Solving Ankle and Leg Pain
Fixing Chronic Leg Cramps In Minutes
Solving Neurological Impairment In One Treatment
Fixing Knee Pain/Weakness In Seconds
Muscle/Strength Testing Is Pointless...
...Unless You Understand WHY.
There are popular "systems" or "therapies" out there using muscle testing as a form of "diagnosis", which can only ever get you "so far".
They are only looking at a very simplistic, superficial way of viewing motor control.
P-DTR® can easily beat these other systems, in seconds, every single time.
And - we can give you the REASON WHY.
Nothing comes close.
Without P-DTR® - You Are Only Guessing.
It's true.
No matter what you know, anatomy, this technique, that technique - if you don't understand how neurological tracts and receptors "talk" to each other, you are only GUESSING with your treatment.
It's a hard pill to swallow, but it's true.
No one enters manual or physical therapy wanting to GUESS at what the patient is presenting with, right?
You exit your school, college or university knowing a whole lot of "stuff", but then literally MISS OUT on the most IMPORTANT part of the puzzle...
...How to tie it all together.
Well, now - you can.
By including P-DTR® in your practice - you can eliminate the guesswork.
COUPON CODE for First Ten Students Only: SINGMOD1 (expires 1 month before course begins)
We've Helped All Types Of Health Care Professionals Improve Their Game.
In the first 20mins of your first course, you'll understand why.
Who Are P-DTR® Courses For?
P-DTR® Is For Anyone Who Interacts With Clients Or Patients With The Intent Of Making A Difference To Their Lives.
We've taught every type of profession, including:
Chiropractors
Osteopaths
Medical Doctors
Physical Therapists
Massage Therapists
Personal Trainers
Rolfers
Physiotherapists
Acupuncturists
And, we'd love to help you. We have a number of courses, starting with our Foundational Series, which take you through the fundamentals.
COUPON CODE for First Ten Students Only: SINGMOD1 (expires 1 month before course begins)
Class Curriculum
Pre-Course Learning
Available in days
days after you enroll
Building Blocks of P-DTR
Available in days
days after you enroll
Muscle Spindle Cell Dysfunctions
Available in days
days after you enroll
Your Instructor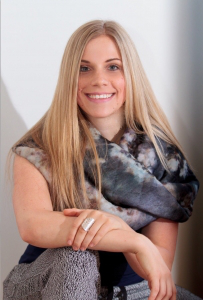 Coming from a background working as a manual therapist and personal trainer specializing in post-rehab needs, I have always had a passion for restoring and maximizing the efficiency of the human body. I currently own and operate The Body Restoration Studio in McLean, VA where P-DTR® serves as the center of my practice.
After completely revolutionizing my practice, P-DTR has allowed me to work with clients more effectively than ever. It has provided me with an efficient and intricate system to decode the complexities of human neurology. In my own clinic, I have addressed the standard cases of acute and chronic pain, as well as digestive issues, migraines, bedwetting in children, emotionally driven pain, TMJ, sensitivity to sound and light, arthritis, scoliosis, phobias, anxiety, depression, and much more. Through the use of functional neurology, biomechanics, and applied anatomy, my practice has rapidly expanded and allowed me to effectively help clients suffering from all manner of ailments from the most mundane to the most exotic.
I take an integrative approach toward healing, addressing physical, emotional, and chemical components of health both individually and as a whole. My particular areas of interest include neuroanatomy, cognitive tasking abilities, and active research.
Frequently Asked Questions
Where is the course located?
RehabPro Movement Therapy Clinic 30 Merchant Road, #02-09 Riverside Point Singapore, Singapore 058282
When does the course start and finish?
Class will run from 9 AM to 5 PM days 1, 2, and 3 and from 9 AM to 3/4 PM day 4 of each Module.
Do I get access to the entire course online - before we start?
No - you get access to some of the recommended reading, and particular course content, before the course. You then get full access to the course content online for re-study on the day you start the course in person.
What if I need to cancel the course?
Easy! Simply contact us within 30 days before the course begins and we will give you a full refund, no questions asked.
COUPON CODE for First Ten Students Only: SINGMOD1 (expires 1 month before course begins)